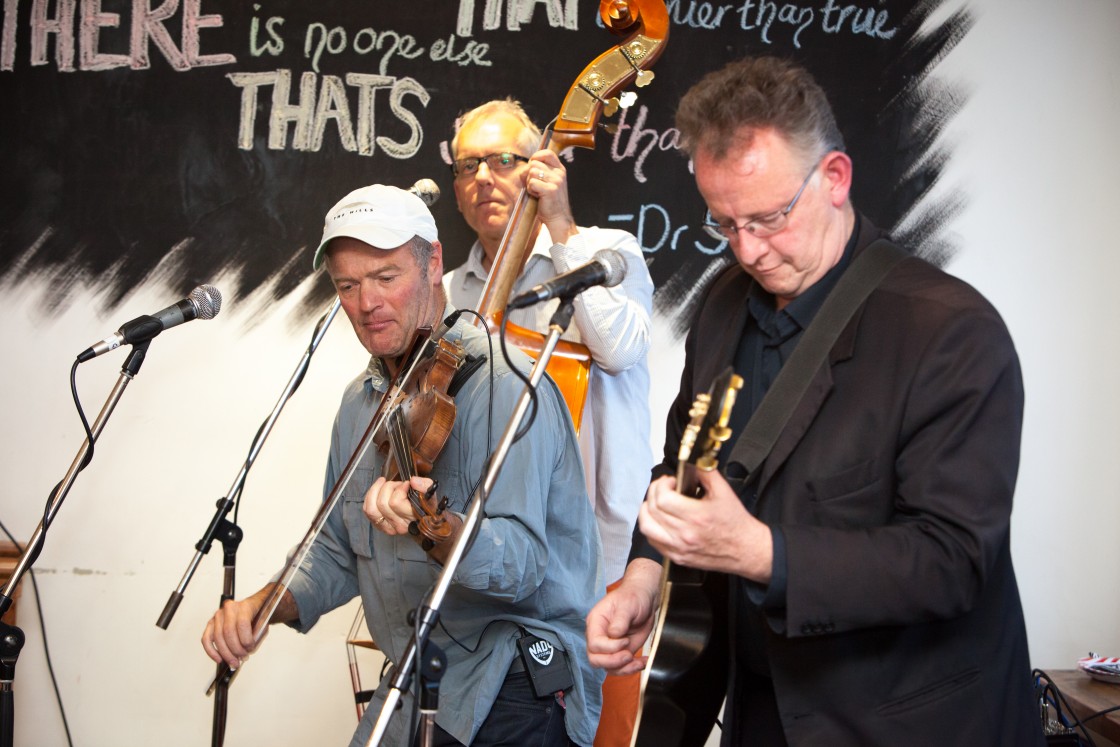 About Us
On tour, the trio line-up of Richard Adams (Violin/ vocals), John Quigley (Guitar/ vocals) and Peter Koopman (Bass/ vocals) will take you on a musical journey, in a show packed with some real gems.
The performance is contagious, expressive, and much of it spontaneously improvised. The program includes a selection of jazz standards re-worked by the group, however Nairobi Trio are perhaps best known for their skilfully crafted original pieces, many of which evoke images of New Zealand's geographic beauty and cultural diversity.
Richard Adams - Violin, Vocals
Richard's enthusiasm for music extends to other artforms such as painting and acting. Musically he received critical acclaim with Neon Quaver and with his own Richard Adams Quartet had the opportunity to play with legendary flautist Paul Horn at the Wellington International Arts Festival.But it is as the focal point of the Nairobi Trio that Richard's performance truly excels.
John Quigley - Guitar, Vocals
Originally with the Bongos and Big Sideways, John won the New Zealand Music Award for best song and new group. He continues his passion for writing original acoustic music and songs with the Nairobi Trio.
John also manages the band and runs the very successful Waiheke International Jazz Festival.
Peter Koopman - Bass, Vocals
Peter's bass playing began in big bands and musical stage shows. Peter provided the original swing rhythm section for Wentworth-Brewster and Co. andsince 1990 has provided the distinctive pulse driving the Nairobi Trio's unique sound.