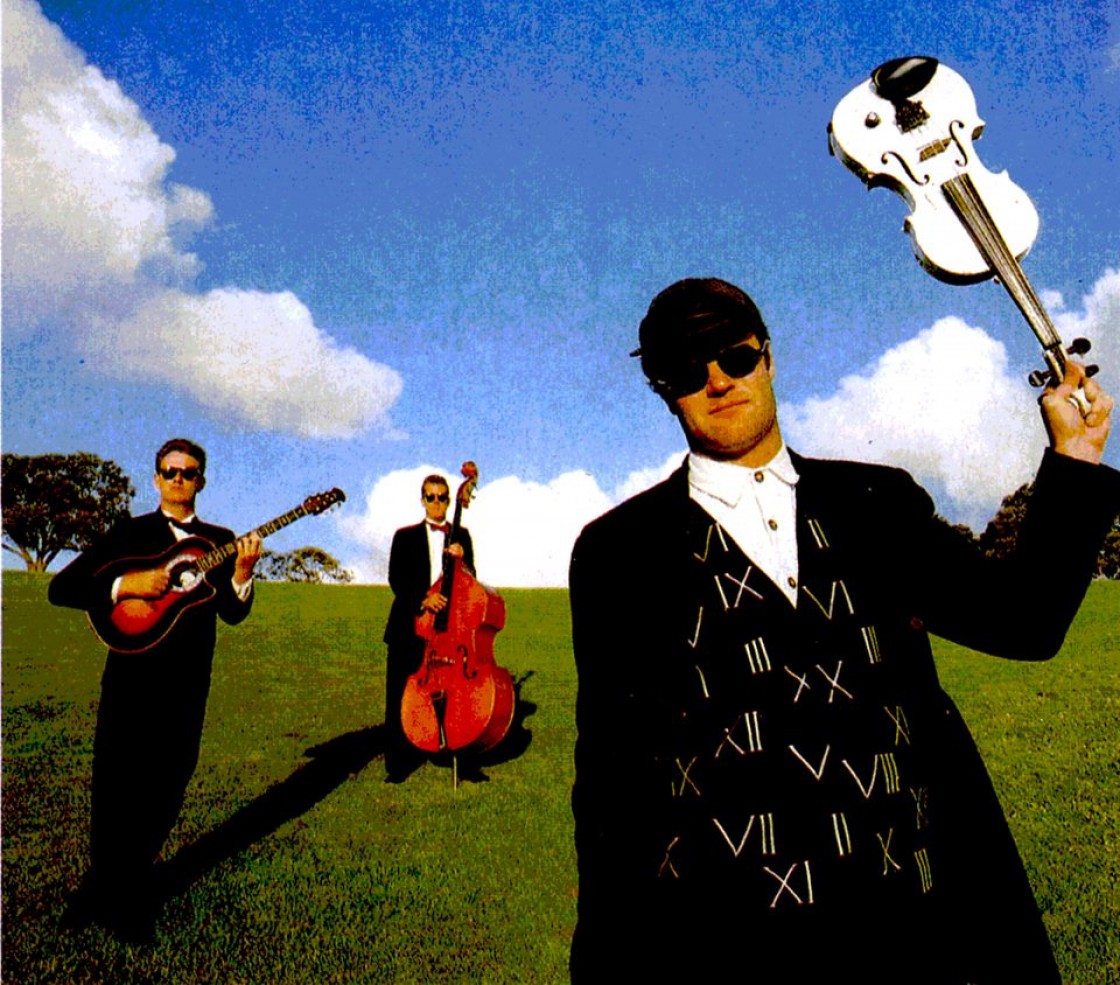 About Us
Richard Adams (Violin/ vocals), John Quigley (Guitar/ vocals) and Peter Koopman (Bass/ vocals) take you on a musical journey in a show packed with some real gems, honouring timeless jazz classics reinterpreted by the group and a selection of their skilfully crafted original music - evocative and arresting - A superb concert act!
Richard Adams - Violin, Vocals
Richard is a professional musician, painter and actor. As a musician he has received critical acclaim with his own Richard Adams Quartet and the jazz fusion "Neon Quaver". As the focal point of the Nairobi Trio Richard connects instantly to the audience in a performance that is expressive, energetic and fun!
John Quigley - Guitar, Vocals
After an early start in the rock and roll business with the Bongos and the Big Sideways band, John went on to win the New Zealand Music Award for best song and new group in 1987 with Debbie Harwood from "When the Cats Away" fame. He has continued his passion for writing original acoustic music and songs with the Nairobi Trio, contributing heavily to the original albums "Safari" and "Collection". John also manages the band and runs the very successful Waiheke Jazz Festival.
Peter Koopman - Bass, Vocals
Peter played in big bands and musical stage shows early on subsequently providing the swinging bass in the original rhythm section for Wentworth-Brewster and Co. Since 1990 Peter has been the driving pulse driving the Nairobi Trio's unique sound.